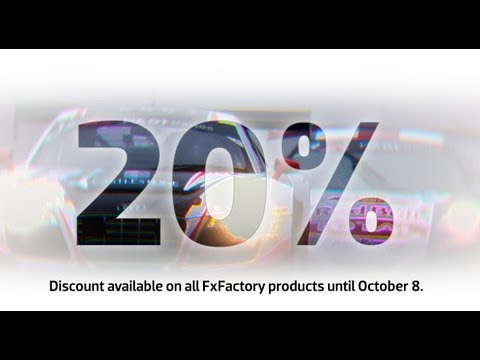 SUGARfx is proud to announce that it has joined the FxFactory creators and the team of selected developers to offer a 20% OFF on all of our products starting today and ending on October 8, 2013.
This is a great opportunity to get the plugins at a nicer, reduced price; and best of all, you have plenty of time to download and try one or several of our products before the sale is over.
Please visit the Noise Industries web site to download the latest and FREE version of FxFactory 4.1, and visit their store when you are ready to take advantage of this great sale!