The tools and controls for animation inside FCPX are basically nonexistent. That's one of the reasons why ANIMO comes to our family of effects to fill that gap.
The ANIMO templates have been exclusively designed for Final Cut Pro X and the users who want to have the ability to create animations in an uncomplicated way, and with the look and feel of a professional animation style.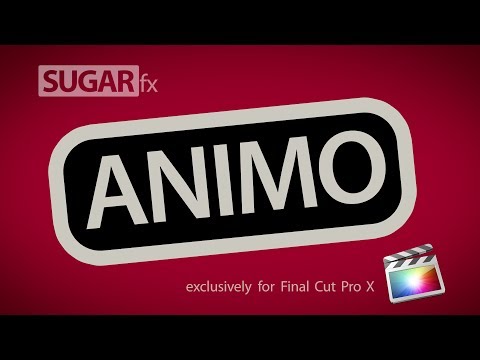 ANIMO comes loaded with dozens of presets, be them for the whole animation or segments that can be selectively enabled.
Also, ANIMO includes a set of Motion Blur effect templates that provide an easy way to add motion blur, not only to the ANIMO animations, but to anything that has movement in your project.
Creating Presets can help you speed up your workflow. You can start by mix-and-matching built-in presets and evolve from that, or create them from scratch. Then, you can save them and reuse them later.
here is a video that shows how to create your own presets: