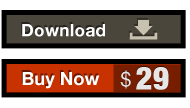 Works In:









Requirements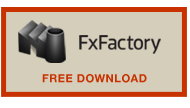 Mac OS X 10.8.x
FxFactory 4.0.8
Mac with Intel processor
ATI, NVIDIA or Intel HD* graphics processor
See detailed technical specs here
On-line Manual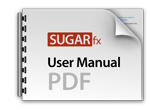 [ option+click to download ]


© 2005-2019 SUGARfx
Say it loud …with Bubble Buddy.
There are times when you need to have your graphics "speak" for themselves, even when an image is worth a thousand words, you may still need an additional word or two to complete the message.
Bubble Buddy makes your life easier by bringing you a fast and easy to use way to add a talking bubble to any part of your graphics or video.

2D and 3D Bubble assets
Bubble Buddy offers several options to make your own custom bubble spread the message, either animate it yourself if you want to do so, or let SUGARfx built in animation do it for you.
Bubble Buddy is your friend.

Bubble Buddy brings to your production pipeline most of the usual and not-so-usual talking bubbles, pre-made and ready to use and able to point to the right direction, manual or automatically animatable, customizable and enhanced to create unique talking bubbles that go beyond the standard way to send a message.
Additional Stuff.
All of that customizing is up to you. You have the control and the option to use the standard looks or go beyond the usual talking bubble. You create your own custom bubble.
When you add additional stuff to enhance your bubble, you are entering into the creative process that will make your message standout from the rest.
Download Bubble Buddy today and try if you are really serious about adding some fun to your production. Bubble Buddy will help you say things that otherwise would obsolete.
When there is something to say…
Have you found yourself in a situation when you need to shout a message but unable to do so? - We've been there. Not always does one need to be creative and put bubbles on everyone's head, but there is always a first time and now you can have an excuse to do so.
Here are some comments from our users: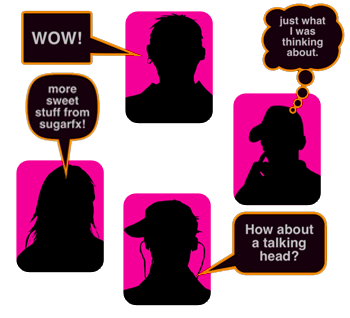 Download and Try.
You can download and install the free trial as part of FxFactory.
| | | |
| --- | --- | --- |
| | | |